Back
Summer in JAPAN 2013 Summary
English Writing Seminar
Basic Writing
Four Workshops
Final Presentation
Touch and Feel Japan
Japanese Cultural Workshops (Tea Ceremony, Flower Arrangement, Japanese Class)
Cultural Experiences (Japanese Cuisine, Hot Springs, Temples and Shrines, and Sightseeing)
Events
Guest lecture by Norio Murakami – How to Survive Global Era
Lecture and Film Screening of ""Hana no Ato"" by Movie Director Kenji Nakanishi
Sumire Hirotsuru and her Harvard Friends ~Summer in JAPAN 2013 Classical Concert
 -コンConcert Program
Movie: Summer in JAPAN 2013
SIJ teachers (2013)
7 people Harvard University
1 people Stockholm School of Economics
English Writing Seminar 8/1(Fri)~8/7(Thu)(木)

The one-hour cultural exchange program at the end of the day was very impressive. The Harvard students' presentations about their best trips were wonderful. I hope I will be able to see many different places in the world in my life.
ーShoma N.

At first, I was very anxious about whether I could debate in English because I had no experience in debate even in Japanese. I was worried when I was not able to think of any good ideas or how to discuss issues. But through the suggestions of my student teachers, I was able to give a presentation with confidence on the final day. The Public Speaking course was very useful for me.
ーMomo G.

I had a rare opportunity of listening to a professional editor. The student teachers kindly taught me in a manner that was easy to follow. This program was a precious experience for me.
ーHaruki Z.

I enjoyed writing and creating stories together with other students. I was happy to have opportunities to speak in English because I seldom had such chances. I had a good time. I want to learn English more and would like to join SIJ again.
ーYukine K.

Out of the four workshops, I chose to join Drama Script. The Harvard student teachers taught me how gesturing and facial expressions can help me to communicate when I am having trouble making myself understood in a foreign language. In preparing for the final presentation on the last day, I learned how to organize a drama. The seven-day seminar was so fulfilling. It is an experience that I will treasure throughout my life. I would like to keep in touch with the Harvard student teachers and to improve my English.
ーYuriha N.

Touch and Feel Japan 8 月8 日( 金)~8 月12 日( 火)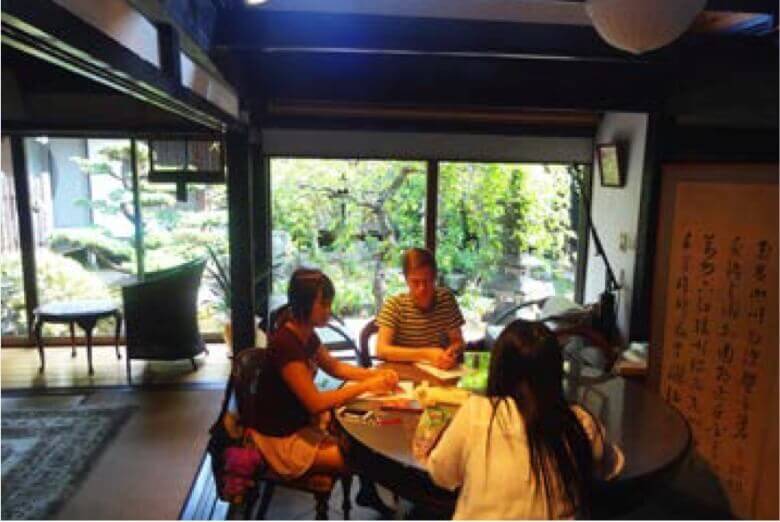 Events